VPS is your trusted partner in enhancing emergency planning for government agencies. We understand the critical importance of effective preparedness in the face of emergencies and disasters. Our comprehensive suite of virtual solutions is specifically designed to revolutionize emergency planning for government agencies in the modern age. By leveraging innovative virtual training, secure data management, remote collaboration tools, and advanced analytics, we empower agencies to navigate the complexities of emergency planning with efficiency and confidence.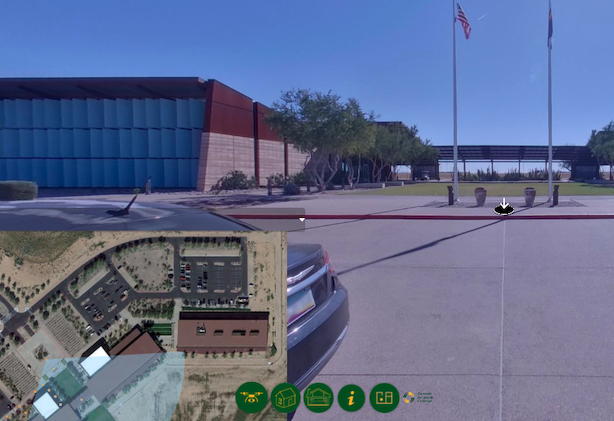 We develop plans in accordance with industry standards including CPG-101, GPG-201, NIMS, HICS, EMAP, and a variety of NFPA 1600/1660 standards.
Emergency PLAN Virtual Tour
Virtual tours are an exceptional method to enhance preparedness for crises, enabling local schools and fire departments to respond swiftly, make informed decisions, and ultimately save lives. Here's how our emergency preparedness virtual tours operate:
Comprehensive interior and exterior virtual mapping, emphasizing evacuation routes, life safety devices, location-specific safety identifiers, real-time access to surveillance video, and clearly labeled doors and windows. Digital representation of the client's facility floor plan. Aerial footage captured by drones showcasing the exterior of the client's facility. Integration of the client's existing video and audio surveillance systems seamlessly into the virtual tour.
Upon completion, your tour will be web-based and accessible via an external storage device, ensuring convenient and rapid access as well as easy distribution.
The virtual demonstration provides an overview of the emergency virtual tour's capabilities. We customize each virtual tour based on your specific location and exact requirements.
(see right) Information icons describe in-depth details for each door in your facility. Within your virtual tour, you will be able to virtually "walk" through the facility and click on these icons to know exactly the measures needed in an emergency situation.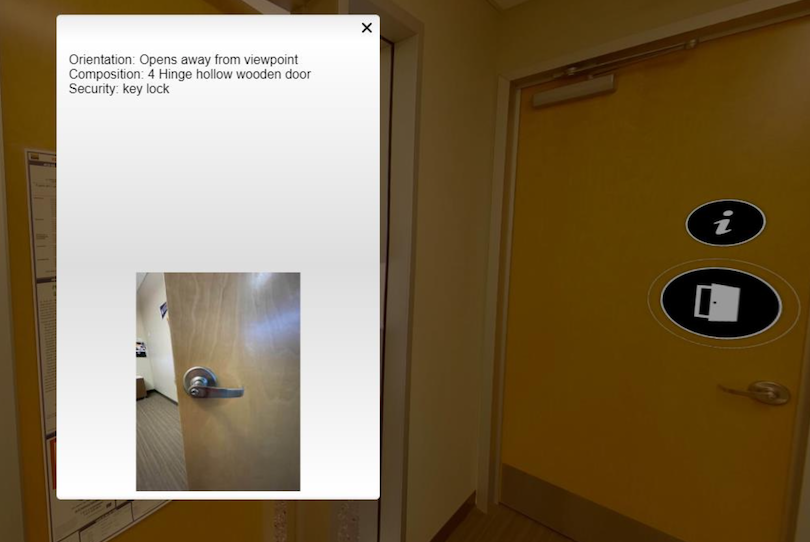 LEARN MORE
Keep your school safe. Contact us today to hasten response times and secure your facility or learn more about our company.
CONTACT US
ABOUT VPS
Customer-Centric Approach and Ongoing Support
We prioritize our clients and their success. Our customer-centric approach means that we collaborate closely with agencies throughout the entire process, from initial assessment to implementation and support. We listen to our clients' needs, provide personalized solutions, and offer ongoing assistance to ensure their satisfaction. Our dedicated support team is always available to address any questions or concerns that may arise, ensuring a smooth and successful partnership.
KEY ADVANTAGES
Planning ahead offers several key advantages in ensuring effective response and mitigation during crises. Firstly, it enhances preparedness by establishing clear procedures, protocols, and roles, enabling swift and coordinated action. Secondly, it promotes risk assessment and hazard identification, allowing organizations to proactively address vulnerabilities and minimize potential impacts. Thirdly, emergency planning facilitates efficient resource allocation, ensuring that necessary personnel, equipment, and supplies are readily available when needed. Additionally, it fosters effective communication and collaboration among response teams and stakeholders, promoting seamless coordination and decision-making. Lastly, emergency planning enables continuous improvement through post-incident evaluations and feedback, enhancing future response capabilities.