A virtual emergency preparedness tour is a tactical planning tool utilizing state-of-the-art virtual technology to assist planners, operators, and administrators in the emergency planning process.
The virtual tour focuses on identifying your facility's key safety and tactical components to generate an emergency preparedness virtual tour. This tour will allow you, your team, and local first responders to view the facility, and understand details about each entry point, floorplan, and landscape.
Emergency planning utilizing virtual technology is an innovative concept that redefines tactical planning for emergency preparedness.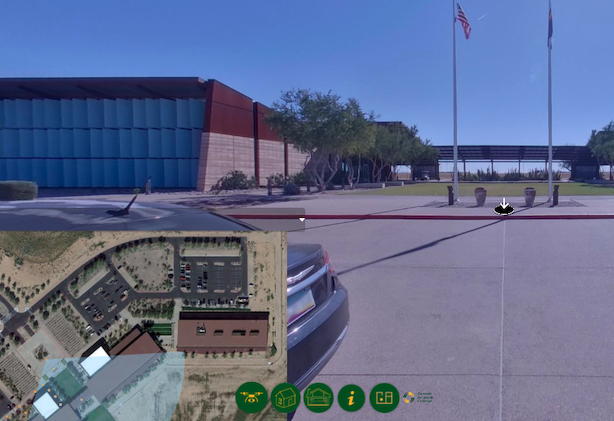 VPS provides administrators, emergency planners, and first responders with a virtual emergency response tour to assist in preparing, planning, and formulating a response to a crisis to minimize loss of life and property.
We know that virtual tours are the best way to prepare for crises, and will help your local school and fire department respond faster, make better decisions, and save lives. Here is how our emergency preparedness virtual tours work:
Interior and Exterior virtual mapping, highlighted evacuation routes, life safety devices, client-specific safety identifiers, live surveillance video access, door, and window identifiers.

Digital floor plan of the client facility.

Drone footage of the exterior of the client facility.

The client's video and audio surveillance systems can be embedded into the virtual tour.
Your completed tour will be web-based and will also be accessible via an external storage device. This is the easiest and fastest way for you to access and distribute the tour.
The virtual demonstration outlines the capabilities of the emergency virtual tour. We will create a virtual tour based on your location, to your exact specifications.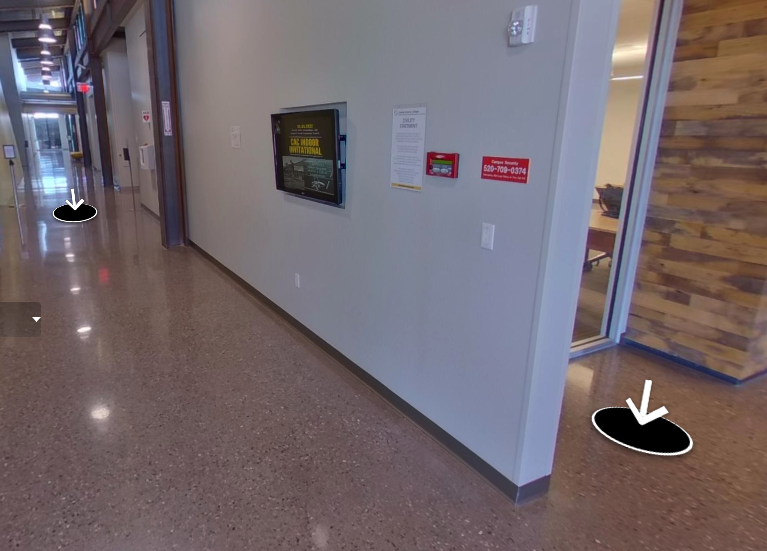 LEARN MORE
Keep your school safe. Contact us today to hasten response times and secure your facility or learn more about our company.
CONTACT US
ABOUT VPS
SCHOOL SAFETY SOLUTIONS
Virtual Preparedness school safety solutions offer comprehensive school safety solutions through its innovative virtual tours. These customizable virtual tours provide immersive and interactive experiences for schools to enhance their safety measures. With features such as 360-degree panoramic views, interactive maps, and multimedia content, schools can create virtual training sessions, collaborate with stakeholders, and showcase their commitment to safety. Virtual Preparedness Solutions' school safety solutions utilize cutting-edge technology to empower schools in creating a safer environment for students and staff.
KEY ADVANTAGES
One of the key advantages of Virtual Preparedness Solutions' virtual tours is the ability to conduct virtual training sessions. Schools can incorporate interactive educational content into the virtual tours, providing students and staff with comprehensive training on safety procedures, emergency response plans, and protocols. This allows for continuous reinforcement of safety knowledge and preparedness, ensuring that all stakeholders are well-informed and equipped to respond effectively in case of an emergency.
PRIVATE SCHOOLS
Virtual Preparedness Solutions' virtual tours can be a powerful marketing tool for schools. Schools can showcase their commitment to safety and preparedness by sharing virtual tours on social media, school websites, and other online platforms. This can help schools build their reputation and attract new stakeholders, as parents and students are increasingly concerned about school safety. By utilizing Virtual Preparedness Solutions' virtual tours, schools can effectively communicate their dedication to safety and instill confidence in their community.
Virtual Preparedness Solutions offers a cutting-edge approach to emergency preparedness through its innovative virtual tours. These virtual tours provide schools with a powerful tool to enhance their safety measures and create a secure learning environment for students and staff.